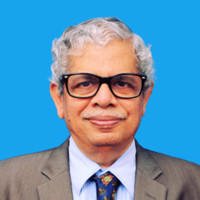 Ph D, M Med Ed (Dundee, UK) Consultant in Health Professions Education
B.V. Adkoli, is a medical educationist, with long years of experience in medical education in India and abroad. He has contributed to Faculty Development in two premier medical institutes, viz., JIPMER Pondicherry (1985-1991), AIIMS, New Delhi (1991-2012), besides a short stint at University of Dammam, Kingdom of Saudi Arabia (2008-2010). He has also served as Content Manager of National Health Portal (2013-2015). He has several copyrights besides over 100 research publications.

Dr. Amita Ray (MS, FAIMER Fellow MSc MHPE)
Dr Amita Ray MBBS, MS, has worked as a clinician and medical teacher in various medical colleges all over India for the past thirty years. She has a master's degree in Obstetrics and Gynecology. She held a fellowship in Urogynecology and Gynae-Oncology at the Royal Adelaide Hospital, South Australia, and a fellowship in High-Risk Pregnancy Management at the Royal Oman Hospital, Sultan Quaboos University, Oman. She is passionate about her work among underprivileged women with pregnancy complications in tribal and rural areas.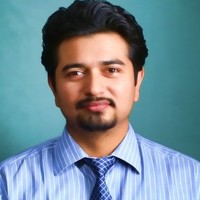 Dr Harshal Subane ( M.D. in Community Medicine)
Dr. Harshal is a perennial student of Community Medicine and has been working as a faculty with Indian and foreign universities. He is very passionate about his subject and strives to deliver the best always. His teaching creates a tool necessary for the students to achieve their goal. Before starting his teaching career, he was working as a Polio SMO in U.P, India for the National Polio Surveillance Project (NPSP). He has an international publication`s book to his credit and inputs to myriad authorities from a nurse practitioner in South Africa to the CDC. Currently he is the guest reviewer for a couple of international publications and has multiple publications to his credit.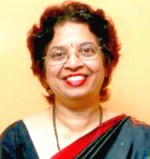 Dr Medha Joshi (M.D., M.H.P.E. Medical Education)
1 . IFME Fellowship by ECFMG, for Medical Education at UIC College of Medicine, Chicago, USA, June-Dec. 2001 2. Silver Medal (1st Order) in MD (Pharmacology), PGI, Chandigarh. 3. 2nd Rank in II M.B.B.S (Pharmacology), Karnataka University, Dharwad 4. Gold Medal II M.B.B.S (Pharmacology), Govt. Medical College, Bellary 5. Awarded 'International Woman of the Year" in the year 2013 by M.S. Ramaiah Institute of Health and Allied Sciences, Bangalore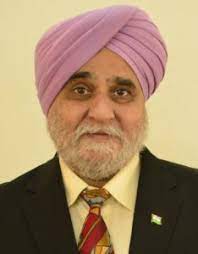 Dr Tejinder Singh (MD, DNB, MHPE, MADE, PGDHRM, PDGHE, FIMSA, FAMS, FIAP)
Former Professor and Head of Pediatrics and Medical Education; Dean, Vice Principal and Actg. Principal, CMC Ludhiana Founder Director, CMCL-FAIMER Regional Institute, Ludhiana Former Convenor, MCI Nodal Center for faculty development Dr. B C Roy National Award (Eminent Medical Teacher) National Board of Examinations Excellence Award (Eminent Alumnus) IMA Medical Education and Research Award (Young Graduates) IGNOU Gold Medals for Higher Education & Human Resource Mngmt.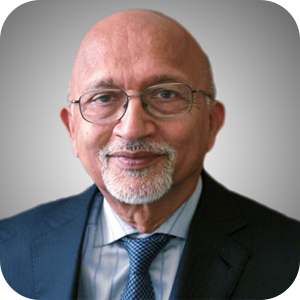 Dr Vinay Kumar (MBBS, MD, FRCPath)
He graduated with honours, at the age of 17, from Savitribai Phule Pune University. He earned his MBBS in 1967, at the age of 22, from Glancy Medical College present-day Government medical college in Amritsar, where he was named "Best Medical Graduate" for that year, winning the Pfizer Award and the gold medal for highest achievement as a medical student. He completed both his PhD in experimental pathology and his residency in anatomic pathology and haematology in 1972 at the All India Institute of Medical Sciences, where he was awarded the Khanolkar Prize for outstanding research in pathology.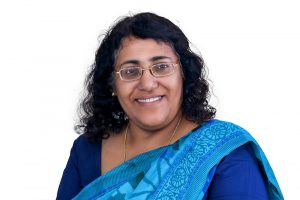 Dr Princy Louis Palatty (MD Ph-D, FIIOPM)
Dr. Princy Louis Palatty currently serves as HOD and Professor at the Department of Pharmacology, School of Medicine, Kochi. Head, South India Unit, UNESCO Chair Bioethics Haifa at Father Muller Medical College 2012-2017 National chair curriculum, Indian Program 2012 onwards Conducted workshops in Bioethics globally and locally across India Conducting webinar courses in bioethics Conducting Fellowship and PG diploma in bioethics